Our service promise
Premium service for premium products
Köberlein & Seigert products are first-class. So is our service. Our products are durable and robust. To ensure those high standards in the long term, we provide comprehensive, expert and global service over the entire life cycle of our customers' plants.
We provide the professional advice you need. We are:
honest

responsible

forward-looking
Our service offerings extend over the entire product life cycle. Whether maintenance, repair or modernization, with us you will find the right contact person for your project.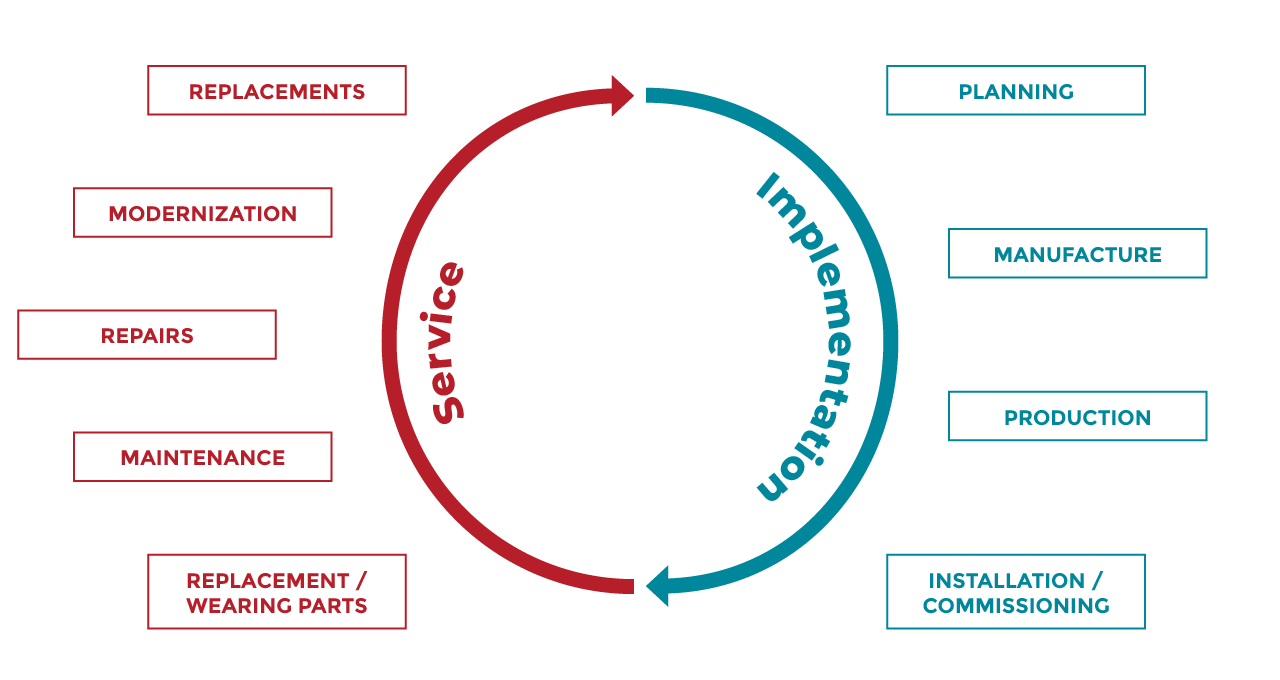 Our expert replacement part service provides excellent customer support. We procure the parts needed for repairs quickly and reliably.
Our plants are low-maintenance and built to last. Nonetheless, regular maintenance can prevent unexpected production downtime and ensure your Köberlein & Seigert feed plant continues to operate safely and reliably for many years.
Köberlein & Seigert feeding technology is robust and durable. If a repair is nonetheless required, our service team will soon be on hand to get your plant up and running again.
Re-use: you can rely on us. We know our machines and how to upgrade even the oldest feed devices to the latest standards. Expansions and conversions to handle other feed parts can also be implemented rapidly and cost-effectively in most cases with our modular system.
When remote service is installed, our software experts can connect to the affected system and deal with faults remotely.
The efficiency of feeding technology depends in large part on the skills of its operators. We help you train your staff in the effective operation and maintenance of our feeding technology. We can come and train your operating personnel on-site in the use of your custom machine.