Parts provisioning
Köberlein & Seigert offers individual solutions for feed part provisioning in the feed process. These can involve storage conveyors or vibrating conveyors, for example. Storage conveyors and vibrating conveyors are used to increase provisioning to improve the autonomy of a feed plant.
A fill level sensor in the stepfeeder hopper is used for dosed feeding.
Köberlein & Seigert parts provisioning systems can be flexibly adapted to specific requirements. Optional rapid emptying including reverse belt operation is therefore possible for frequent sorting part type changes.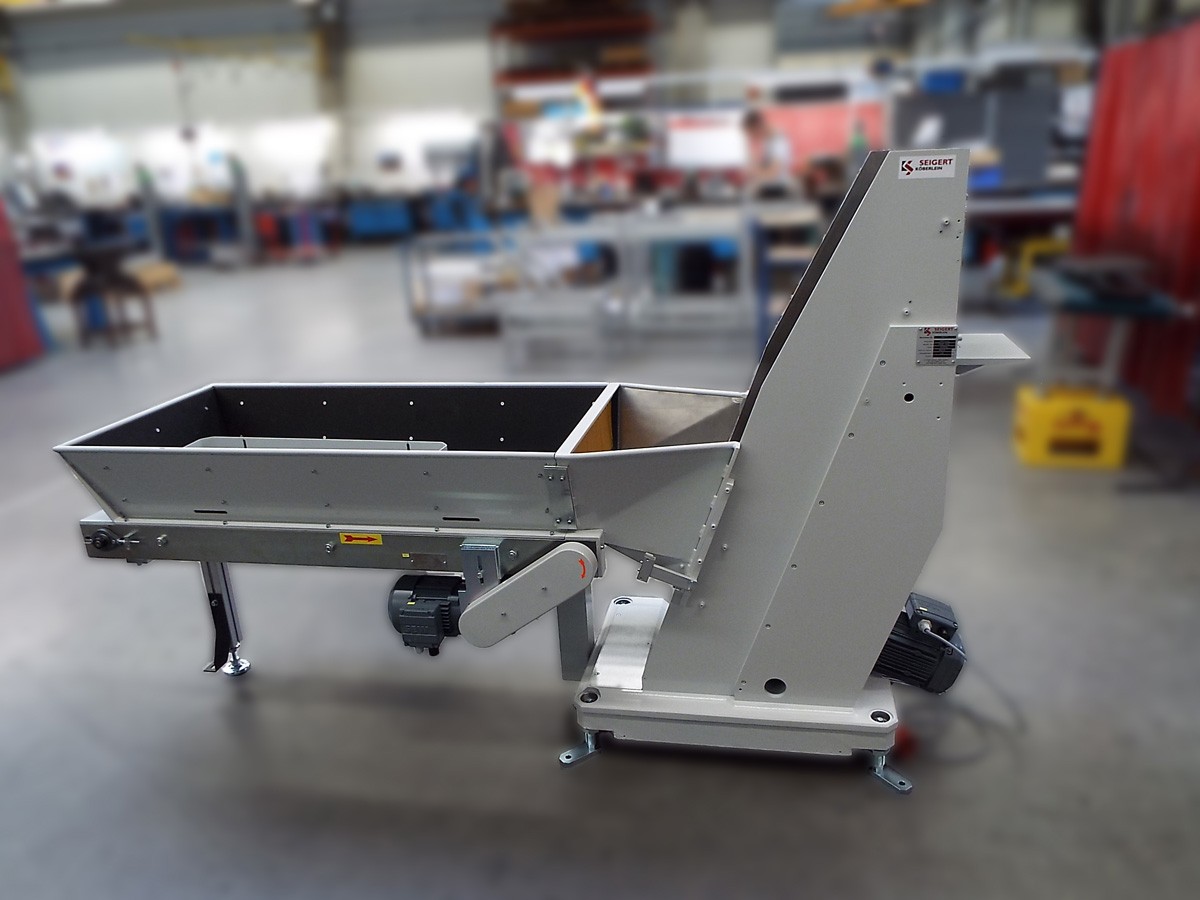 Advantages of our product
Variable belt width
Variable belt length
Variable side walls
Robust design
Adjustable height
Volumes of 20-500 liters
Models for lightweight to heavy parts
Storage conveyors in the production process
The video shows a combination of a storage conveyor and a stepfeeder. Parts are stored on the storage conveyor and transferred to the stepfeeder in a sensor-controlled process.