Fan blower technology
Köberlein & Seigert also offers special conveyor solutions for restricted spaces as part of its custom feed device range, with ultra-compact feeding devices. Köberlein & Seigert fan blower technology ensures the smooth and efficient transfer of parts even under such complex conditions.
Following sorting and separation, a current of air moves the feed parts through a tube from the feed device to a catching station. The air flow is generated either by a fan or by a compressor. This method requires very little space at the point of feeding, as sorting takes place elsewhere. For the tubing system, Köberlein & Seigert uses durable materials and preformed hoses that are tailored to the shape of the feed part.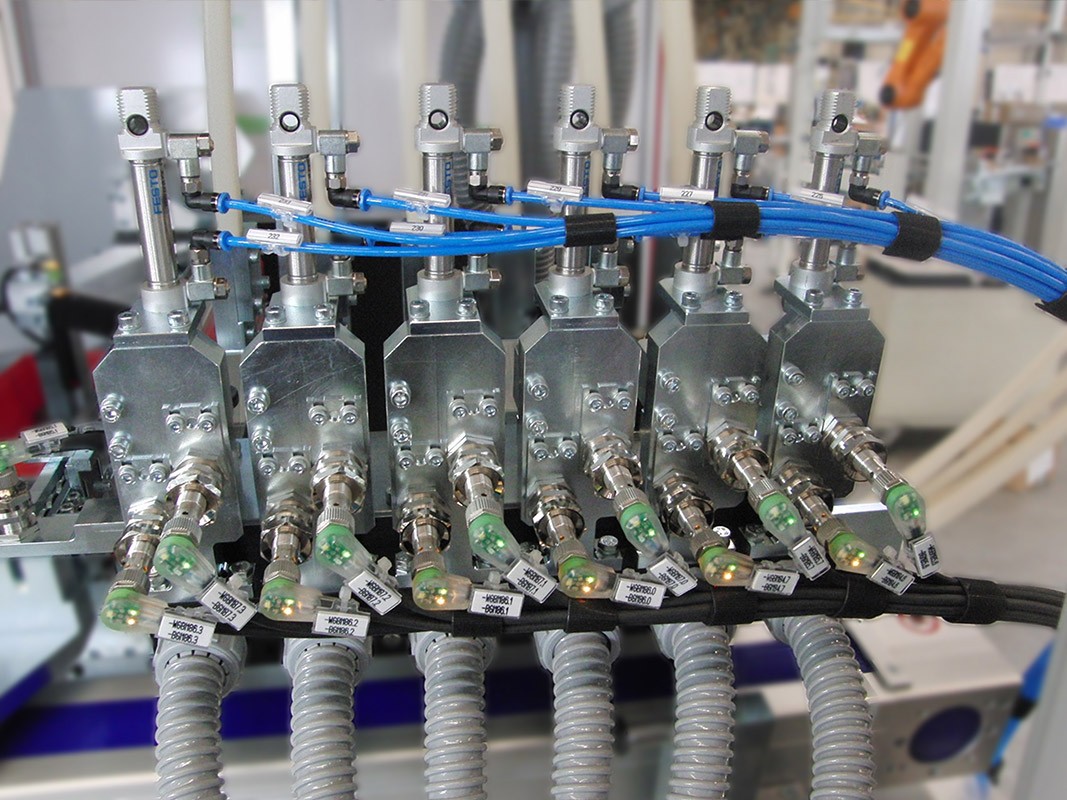 Advantages of our product
Compact
Multiple preformed hoses can be connected to the same stepfeeder so that one feed device to be used for multiple systems
Gentle handling of feed parts
Suitable for difficult-to-access areas
Easily covers long distances
Fan technology uses significantly less energy than compressed air technology